Greece is one of the most popular yacht charter destinations in the world. We are pleased to offer you a large fleet of yachts available in Greece.
Our company is specialised in yacht charter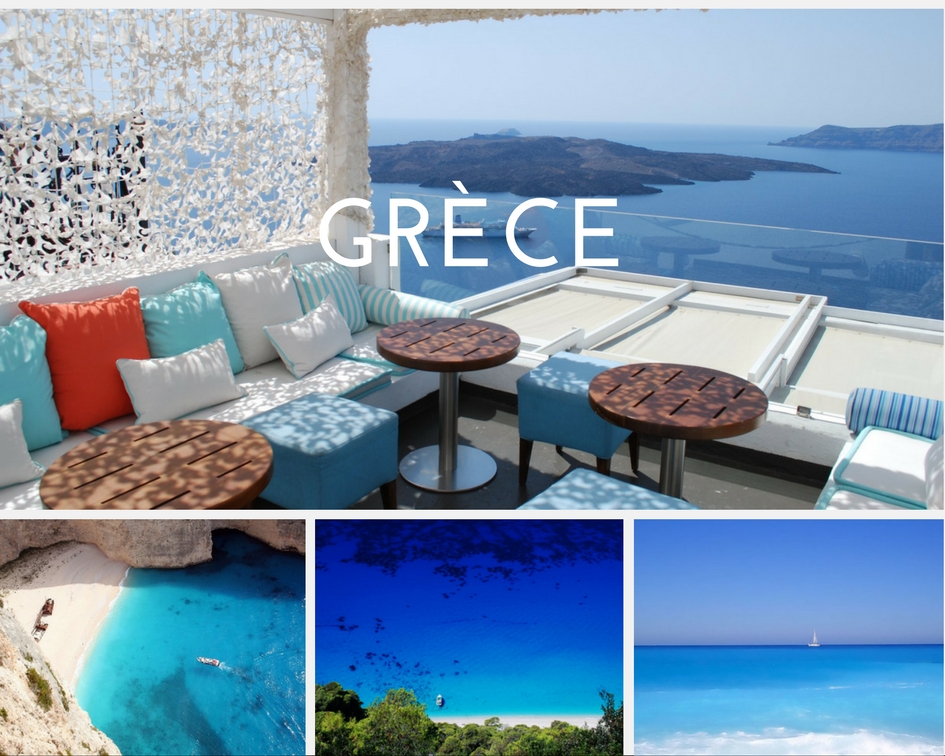 Reasons To Rent A Yacht In Greece


When it comes to summer vacations, Europe is always top of the list for couples and families to visit, with such a wide variety of choices and cultures that you are spoilt for choice when deciding where to spend your precious time off in June, July or August. For many people, the ancient country of Greece is always a bucket list type of destination, so why not make 2017 the year that a trip to Greece leaves your bucket list and becomes a full-blown reality?
The amazing ancient ruins, quaint yet also modern urban areas, and the enveloping crystal clear Mediterranean waters are just a few of the factors that entice tourist to Greece time and time again, and our secret tip for making the most of your time in the country is to go the extra mile and hire a yacht. Here are just a few of the many reasons why you should rent a yacht when in Greece.
Travelling on a yacht brings a luxury lifestyle, even if just for a day. Push the boat out, literally, and you will feel like you are a millionaire or starring in your very own James Bond movie, cruising along the Mediterranean with the beauty of Greece on the horizon.
There are dozens of picturesque and rewarding routes to choose from along the coast and from island to island. The Saronic Gulf is a famously protected area for sailing, which makes it a perfect location for sailors who want to enjoy a relaxed yachting experience.
Other great areas for yachting are the green islands of Poros, Hydra, Angistri, Aegina, Epidavros and Spetses, all of which offer pleasant surrounding sailing conditions whilst still being within a close proximity to Athens.
Yachting, rather than sightseeing on land and on foot, gives tourists the perfect opportunity to discover areas of Greece and the Mediterranean that are no so easily accessed from the mainland. Things like small coves are easily accessed from a yacht, indeed some of the best beaches in Greece are only accessible by boat.
An ideal trip for a large family would be to rent the yacht KINTARO, a stunning, state of the art vessel that sleeps up to ten people, and starting from a suitable base point in Athens, spend time sailing the coast and exploring what the Mediterranean has to offer within the comforting company of your loved ones rather than an oversized, over organised group trip that can often feel too fast paced.
Top selection to Rent a Yacht in Greece ?
Suggested itinerary to Rent a Yacht in Greece ?
Day 1 Athens to Poros
Embark in Athens – the airport is a short transfer from the port of Piraeus – then leave this ancient, hot and bustling city for the fresh breeze and clear waters of the Saronic Gulf. Spend the afternoon swimming off Poros, followed by an early evening walk in its lush pine forests. Retire to your yacht rested and ready for adventure.
Day 2 Hydra
Sail early morning for Hydra. Spend the afternoon cooling off in the sea and relaxing, then take an early evening walk in Hydra, where no motorized vehicles are allowed. The narrow streets of the main town lead from the pretty harbor to churches, galleries, boutiques, and garden tavernas. Have a sundowner overlooking the port. Overnight sail for Delos.
Day 3 Delos to Mykonos
After breakfast, visit the archaeological site on Delos, where weathered stone lions stand guard over ruined temples and eerie sanctuaries. Sail midday to Mykonos, anchor on the south side near Ornos and Platis Gialos, then lunch at fashionable beach restaurant Nammos. Enjoy afternoon water activities before visiting Mykonos town for dinner and hitting the famous bars.
Day 4 Mykonos
Relax at anchor by Mykonos, taking the morning to recover from the night's festivities – perhaps with an invigorating yoga class or massage? Lunch on board or at nearby Santa Marina Resort overlooking the sea. Enjoy afternoon fun with the water toys followed by a walk ashore amid the white sugar-cube houses and beaches of silver sand. Sail overnight to Santorini.
Day 5 Santorini
Awake as the yacht sails through the entrance to the vast inner caldera of Santorini's volcano. The sporty can hike along the high caldera edge – start early as heat in summer is extreme. Guests spend all afternoon swimming, followed by a walk and dinner in town, looking down at the boats in the bay. Sail overnight to Symi.
Day 6 Symi
Anchor in a remote bay where you might be the only yacht around. Relax with a walk ashore in the picturesque town of Panormitis. In late afternoon, sail over for a walk and dinner in the town of Galios, a lm-set vision of Greek tavernas and shing boats.
Day 7 Symi to Rhodes
Spend the morning swimming at one of Symi's secluded beaches, then sail for Rhodes during
lunch. Its ancient harbor is a medley of medieval, Ottoman and Italianate façades. The walled old town, with a wealth of bustling restaurants and market-like shops, is wonderful for an early evening walk and a drink. Sail overnight for Turkey.
Day 8 Fethiye
Awake in the vibrant town of Fethiye. Enjoy breakfast looking over the calm bay, while the vessels sparkle in the clear Turkish waters. Depart at leisure